Italian mosaic art designers
Italy is the country of mosaic artists: here we have the most important concentration of medieval and Late Antique mosaics in the world. Travisanutto represents the best way to traduce this history in a modern way: we work both with contemporary and ancient techniques, according to the customers' needs, and we are able to metaphorically translate an ancient language in contemporary art.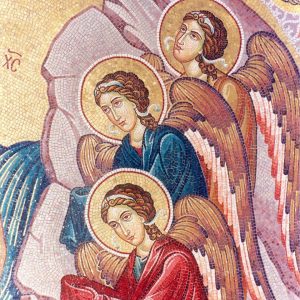 Travisanutto Mosaic Artists
Travisanutto's large experience in this field makes us well-known not only in our country, but also in Europe and all over the world: if you are a traveler, you may have seen our creations in Jerusalem, in Washington D.C. or in other countries.
Our pieces of art can be destined both to public and private places, as well as both to inside and outside places. Historic buildings, underground stations, squares and churches are just some of the environments we have valorized as mosaic artists. We are expert in Byzantine mosaic reproductions: as mosaic designers, we give life to marble mosaics, mosaic mural designs, custom mosaic creations and smalti mosaic designs. If Italy can be considered the mecca of artistic mosaic masterpieces, we contribute to spread this tradition and continue it over the years.
Are you searching for established mosaics artists? Contact us now!