Religious mosaic art patterns for sale
All the pieces of religious mosaic art for sale we create are a synonymous of quality and inspiration. For example, our Byzantine artistic mosaics faithfully follow the rules and traditions of this form of art associated with the Orthodox Church, which dates back more than a thousand years.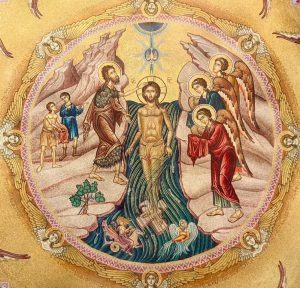 As Italy can be considered the most important place in the world as regards unique artistic mosaic masterpieces, we provide our customers with a large variety of solutions that can adapt to many exigencies. The collections feature mosaic medallions and mosaic murals that show ancient Byzantine and Christian designs, with iconic figures and a lot of scenes that can be considered essentials to spirituality. A wide range of symbols and icons is present in the works we give life to: works that we conceive and realize with passion and love, using the best materials at our disposal.
Every example of our religious mosaic art for sale is a piece of a collection of modern art or classic images that can be customized to different colors and requires sizes. Colors may be different from one creation to another since natural materials are used.