If you are looking for religious mosaic artists with a large experience you can surely afford Travisanutto: we are specialized in creation of brand new custom and ancient mosaics for religious scope, and our creations can be placed both in private or in public buildings. They suit for inside and outside use and can be personalized according to the clients' exigencies.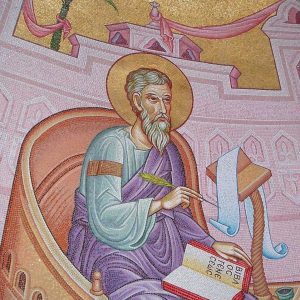 Travisanutto religious mosaic artists
As religious mosaic artists, we know all the techniques and the secrets of the decorative art of mosaic, which consists in creating patterns and pictures on a surface by using small pieces of marble, glass or other materials which can vary in color, shape and size. Our religious artworks can be used for exterior or interior decoration, and are inspired to Roman, Christian and Byzantine craftsmen. Designs for walls or for pavements can be considered masterpieces: this is why we give life to projects that are requested all over the world.
Nowadays mosaic is a popular craft in a lot of countries in the world, and Italy is one of them: this is why we are very proud to represent our country in this field.
Searching for established religious mosaic artists? Contact us now!