Travisanutto roman mosaic reproduction
A Roman mosaic reproduction is a representation of mosaics that were made throughout the Roman Empire during the Roman period. At that time they were used in a wide range of buildings, both public and private. Roman mosaics, as well as geometric designs and patterns, mostly depicted mythological characters or divines scenes, but they also represented famous individuals, a lot of aspects of daily life, entertaining scenes or fighting scenes.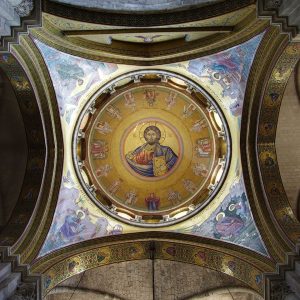 We approach any style and any reproduction with the highest delicacy, in order to satisfy every need and guarantee the best decorative result with special colors and various marbles as Romans did in ancient times. Every Roman mosaic reproduction is characterized by the highest standards of quality since any design can be made: both marble mosaics or mosaic murals can be created according to the customers' requires. Our experience allows us to adapt the artworks to any size and any style from the sketch.
The adoption of the same techniques that were utilized two thousands of years ago gives to any creation a unique elegance. The artworks can be inspired by artistic issues or by mythological themes, but also by historical events.
Interested in roman mosaic reproduction? Contact us now!